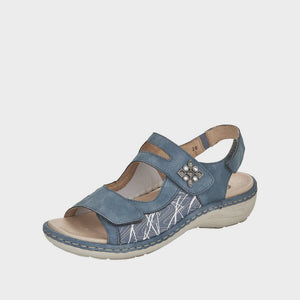 Synthetic upper with soft stretch leaf print fabric sides. Finished with decorative buckle & gem detail.
Adjustable velcro straps at heel, over toe and instep for optimum width comfort.
Suitable for bunions and swelling feet. Removeable shock absorbing leather insole to fit orthotics.
Flexilble polyeurathane sole. Heel height 2.5 cm.